Thu, 09 April 2020 at 3:30 pm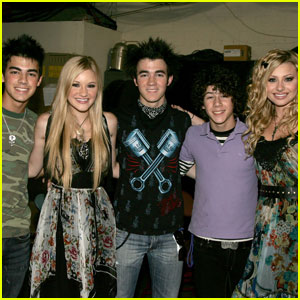 Aly & AJ fans have long believed that their hit "Potential Breakup Song" is about Joe Jonas but the duo are now saying that isn't the case!
A fan recently posted that they had just learned the origins of "Potential Breakup Song" but when Aly & AJ saw the post, they quickly shut it down.
"ok so you're telling me that i went 13 years not knowing that one of the greatest songs ever written was about joE JONAS THIS ENTIRE TIME," the fan wrote.
Aly & AJ corrected the fan, writing, "Flattery not Potential"
While some fans continued to debate in the comments if AJ had sent Joe a piece of cake in the mail when they were dating, others turned to focus on the lyrics of "Flattery."
"I will admit if you'll admit it / It's harder than we both thought / It's easier to fall apart / Look where we are / I can forgive it, I can't forget it / You left me here with all these scars / And you can't deny the hardest part – I'm not in your arms," the girls sing.
Listen to all of "Flattery" here…
Click inside to read the "Flattery" lyrics…
Like Just Jared Jr. on FB