Thu, 09 April 2020 at 12:11 pm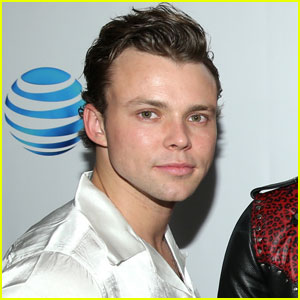 Ashton Irwin is finally sharing his thoughts about the shipping error that affected 5 Seconds of Summer's chart placement after CALM's debut.
The 25-year-old musician said that he was "apprehensive" to post about the situation for fear of losing "partnership with media outlets" but decided he had to speak out after fans made such an impressive push to get their sales recounted.
"I just want to say I appreciate you contesting and fighting for our number one record in the US. We're left with the number two spot this week and, may I add, that I think it is absolutely astonishing and incredible that we are even at the top of those charts in the caliber of artists that are there with us," Ashton said in a video on his Twitter.
He added, "Records were released a week early that we had no control over, which is very disappointing and quite honestly, my heart broke when I found out about that…We lost 10,000 records, it was actually more. We managed to retrieve some that were released early. It was in the 10s of thousands to begin with…Other artists have had records released early before and the charts have been amended. It seems like that's not going to happen for us…Whether the chart position changes, I am so appreciative for everything you've done for us over the past few weeks."
Listen to all that Ashton had to say here…
I'm apprehensive to share this video, I think I've censored myself fairly well, I feel fearful to speak up about the albums that went out early for fear or loosing partnership with media outlets… but here's some thought's… pic.twitter.com/yWHfpZtIT9

— Ashton Irwin (@Ashton5SOS) April 7, 2020
Like Just Jared Jr. on FB