Fri, 10 April 2020 at 6:28 pm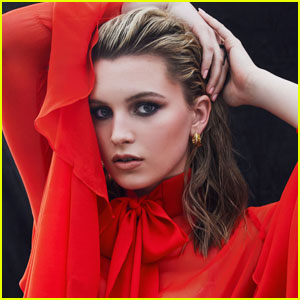 Madison Thompson is a pro at managing college and her acting career!
The 19-year-old Ozark actress, who just joined the cast of the show's third season, has been having a blast while attending University of Southern California, even if it includes some slightly embarrassing moments!
"I was walking back from a yoga class with my friend Catie. As I made my way down the hallway to my dorm room I tripped over my shoe. As I fell to the ground my yoga mat swung around and knocked the fire alarm, setting off blaring sirens throughout the entire building. Luckily, one of the kind members of the custodial staff helped me turn off the alarm and radio into the fire department. I am relieved to say that I was able to reach them before the sent the fire department to evacuate over 500 students from our dorm building all because of a clumsy teenage girl," Madison explained.
We've all been there! Continue on to learn 10 Fun Facts about Madison!
Click inside to read Madison's facts…
I have a crippling chocolate addiction that you can witness on my chocolate Instagram (@choco.lot)
In addition to acting, I am also a full-time college student at the University of Southern California
My astrological sign is a Leo
My party trick is that I can sing with my mouth closed
I placed third in a mutton busting competition when I was 6 years old
I love Broadway and as long as I can remember I have collected every playbill of every show I have attended
I accidentally once set off all the fire alarms in my dorm building
My favorite song is "Death of a Bachelor" by Panic! At the Disco
I have been a volunteer for the Foundation for Hospital Art for over 10 years. They help to donate artwork to healthcare facilities all over the world
I once missed a flight with my best friend because we lost track of time getting massages at the express spa in the airport
Like Just Jared Jr. on FB