Tue, 14 April 2020 at 5:00 pm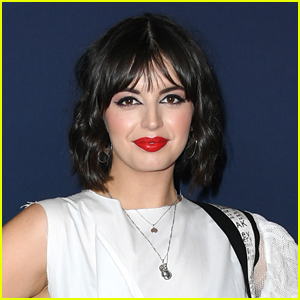 Rebecca Black reveals she actually found inspiration in fans' coming out stories before revealing her sexuality.
The 22-year-old singer and YouTuber was asked in a new interview who helped her come to terms with her identity.
"Honestly, if there has been one thing to pinpoint it on – it is people like Gaga, who has always been a huge inspiration to me just generally – but over the years getting to tour and meet my fans in random places like at the mall or at a restaurant, the amount of them who have been so unbelievably forthcoming and honest with me about their own experiences, that's what has inspired me more than anything, realising I have so much in common with these people without them even knowing – and I didn't even know until I met them – and that has continuously inspired me," Rebecca told Gay Times.
She also shared that she's reclaimed her viral sensation "Friday" in a new way and has even danced to it at clubs!
"I've had a really weird and strange relationship with that song – as you would with anything like that – but by now it's something I myself have reclaimed and I've decided to enjoy it with the people who enjoy it with me, and have some fun with it," she said. "The amount of gay clubs I've been to and literally danced to that song, whether people knew I was in there or not, it's so fun! And that, to me, represents the pureness of that song that I'll always really enjoy."
Like Just Jared Jr. on FB