Mon, 20 April 2020 at 2:09 pm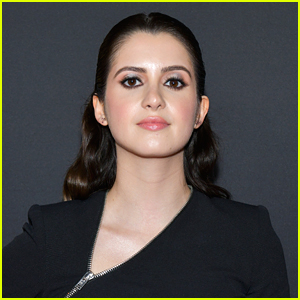 Laura Marano shared a new video with her boyfriend!
The couple performed an acoustic version of her latest single "When You Wake Up".
"Thank you @mtv for letting me perform for you, and thank you life for giving me a boyfriend who is so lovely and can play guitar," she captioned the video. Aww!
Laura recently opened up about the meaning of the song and how it sets the tone for her upcoming "You" era.
"So it was more meaning-wise, I think, about a professional relationship than a personal relationship," she dished to Apple Music. "Cut to a few months after writing that song, I did end up going through a breakup, so maybe, who knows, that also subconsciously influenced me as well while writing it. But for me the song sonically and even lyrically is vulnerable and emotional. There's an empowerment and strength there of being determined not to continue the relationship if there isn't going to be change."
"'When You Wake Up' feels very emotional, very moody and really is the start of a bunch of moody, new emotional songs coming from me. And so I knew how special that song was when I wrote it and I knew I wanted to release it," Laura added. "I just wanted this to be at the right time. And I feel like weirdly couldn't ask for a better time on moody and emotional moments of my life. You know what I mean? So it feels very much relatable in my emotional state currently, which I'm kind of weirdly thankful for because it feels like a really genuine, honest moment in my life now, even though I wrote it three years ago."
Like Just Jared Jr. on FB