Fri, 24 April 2020 at 2:45 pm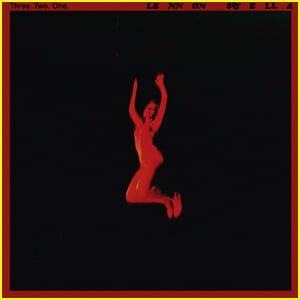 Lennon Stella's debut album Three. Two. One. is out now!!
The 20-year-old singer's LP features songs such as "Kissing Other People", "Jealous" and "Fear of Being Alone".
"I have genuinely never felt anything like how I feel right now. I feel truly leveled and flooded with this zen sense of ease. Going and going to get to this exact moment and then just letting it fly out and setting it all free and not being able to take it back. Like the deepest inhale and exhale I've ever taken. the messages you guys have been sending me… I feel so understood and so much more connected to both you and myself than I ever have or ever thought possible. Thank you for giving me that," Lennon shared on Instagram.
"For everyone involved in the making of this album, you have all the love in my heart. The co-writers and producers, thank you for being so open and creative. I feel so lucky to have found a tribe so early on who I can make music I truly love with," she added. "I think right now more than ever, we all need somethin to cling to…something certain and stable that won't go changin on us.. I hope these songs can be that for you. Now yours to keep for eternity❤️ ❤️❤️❤️❤️"
Lennon also released a new music video for her song "Older Than I Am" which features home footage of her growing up. Click inside to watch…

Lennon Stella – 'Older Than I Am'
Like Just Jared Jr. on FB