Fri, 24 April 2020 at 6:04 pm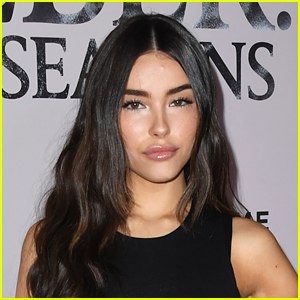 Madison Beer logged off TikTok for the unforeseeable future earlier this week.
The 21-year-old singer took to the comments on the app to share that she can't bear to see all the negativity.
Madison even pointed out that it's not just negative comments towards her, but also comments on videos of girls dancing, and people making fun of their bodies.
"this might b my last tik tok for a bit my loves. the energy on this app is draining me :( so much hate and negativity. it's all i see these days," Madison wrote. "i'm not even just speaking about myself. every video if ANYONE i see, the comments are all mean. all the time. it breaks my heart."
"i'm tired of see a girl dance on my fyp, only to go to the comments and see people making fun of her body or somethin. it hurts me. so much," she continued. "i jus want this app to change and i want people to realize how much their words can impact others. i know it won't. but i can hope."
"it's just not okay guys. i loved tik tok and wanna stay in here but… this horrible behavior should've never been normalized," Madison concluded.
Like Just Jared Jr. on FB