Mon, 27 April 2020 at 7:45 pm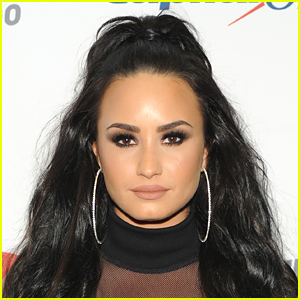 Demi Lovato got super candid about her time on Sonny With a Chance this past weekend!
The 27-year-old entertainer and her former Sonny/So Random cast mates had a virtual reunion.
While reminiscing about all the good times, Demi shared that although there were good moments, it was also a rough time in her life.
She shared that she "wasn't sleeping and I was so miserable and angry too because I felt like I was being overworked."
At the time, Demi was not only working on Sonny, but also being a pop star among other things.
"I would have people over for meetings on my lunch breaks, because that's how much I worked," she recalled about having an eating disorder. "People would come in and I'd be covered in a blanket and people would say, 'Why is it 80 degrees in here?' I would be like, 'Because I'm freezing.' They would be like, 'Oh my god, what's wrong with you?'"
Demi also shared some advice for anyone, working in any field.
"I would just say, speak up for your needs, always tell the people around you [how you feel]," she said. "If you're tired, tell them you're tired. If you're sick, be honest about being sick and not feeling good. Just speak up for yourself."
Watch the full reunion right here!
Like Just Jared Jr. on FB