Mon, 27 April 2020 at 6:34 pm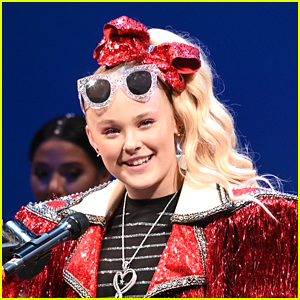 As you may or may not know, JoJo Siwa now has a stage in her backyard!
The 16-year-old teased that she was doing something big on Friday (May 1) and now we know what it is.
"WORLD WIDE LIVE!🌏🌟 I decided it's time to do this right, it's time to put on a real true performance. Get ready…. My FIRST performance from my stage in my backyard will be LIVE on my Youtube channel MAY 1st at 12:00PST!!" JoJo shared on Instagram.
"plus, the full 'Building a stage in my backyard' video will be up on wednesday so you can see what it took to pull this off. it was a lot of hard work getting here, but this performance will make it all worth it!!🌏🌟 LET THE COUNTDOWN TILL FRIDAY BEGIN!!" she added.
JoJo will also be a part of the 2020 Kids' Choice Awards: Celebrate Together event on Saturday (May 2)!
Like Just Jared Jr. on FB