Wed, 06 May 2020 at 7:48 pm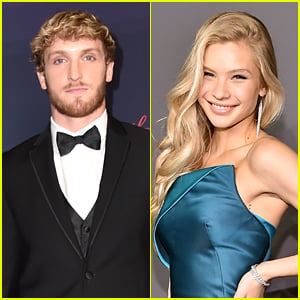 Logan Paul is dishing on his relationship with Josie Canseco!
The 25-year-old YouTuber and podcast host recently confirmed that the two are dating and are in quarantine together.
"It's just me, the bird, a couple of homies and a girl," Logan told ET about who he's quarantined with. When asked if the "girl" was Josie, he shyly said, "Yeah."
He also dished that he's hesitant to talk about her.
"Something I do is exploit the sh– out of my life and I don't know if I'm ready to exploit that part of it just yet," Logan said. "I just want to live a semi-normal life, but it's hard because I put everything on camera. Some things I try, just a little bit, to keep to myself."
"It's f––ing serious," Logan continued. "It's pretty serious, yeah."
"Full transparency, if you're a woman and you get tied up in my life, your life will never be the same," he added. "It's a whirlwind, so I'm hesitant to involve the person I'm spending my time with as much as I do everything else, for the sake of them and their life."
Logan and Josie were first spotted together back in January.
Like Just Jared Jr. on FB