Mon, 11 May 2020 at 8:42 pm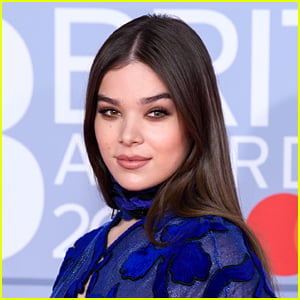 Hailee Steinfeld is opening up about the possibility of a fourth Pitch Perfect movie.
The 22-year-old actress and singer joined the Zach Sang Show to talk about her new EP Half Written Story, and was asked about the musical movie franchise.
"Nothing I've heard," Hailee said in response. "Yeah, I don't know, I haven't heard anything."
When Zach Sang said, "I'll be waiting," Hailee replied with a "same."
Though nothing is in the works, as far as anyone is aware, Hailee did previously say whether she would be down for it or not.
In other rumor news, during another interview with Sirius XM Hits 1, she was asked about all those Marvel/Hawkeye rumors, and she was very coy.
"What? I think the connection just got a little funky," Hailee joked. "No, I'm joking. Umm… well… You know, right now, I will tell you that music is where my head is at, that's what I'm focused on. I'm super excited to have this time to focus on that. So, that is what is occupying the brain at the moment."
Well, she didn't fully deny that she would be taking part in a Hawkeye series!
Like Just Jared Jr. on FB