Tue, 12 May 2020 at 4:03 pm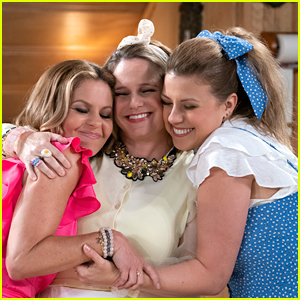 The trailer for the final season Fuller House is here!
The final episodes will feature the lead up to a triple wedding with Stephanie, DJ and Kimmy.
In the beginning of the trailer, there are clips from the original Full House, as well as some from Fuller House. A message reads, "For over 30 years, we've been family … You're invited, one last time."
At the end, Stephanie, DJ and Kimmy can be seen sitting in the kitchen. Kimmy says, "Why does it have to end? People like it so much!"
"I'm not ready for it to be done. I want to binge more," DJ adds.
"What are you guys talking about?" Ramona asks.
"Ice cream," the three respond, holding up their bowls. LOL!
Just a couple of weeks ago, the release date was announced for the final batch of episodes.
Like Just Jared Jr. on FB