Fri, 15 May 2020 at 5:33 pm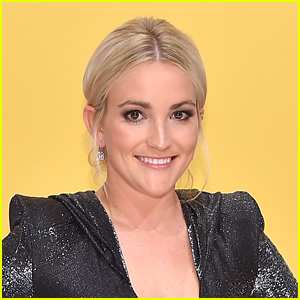 Jamie Lynn Spears is giving an update on the possibility of a Zoey 101 reboot actually happening!
The 29-year-old Sweet Magnolias actress and singer recently shared what she hopes to happen and where she would like the show to live.
"I definitely think we should give the fans what they've been asking for. We've had conversations, and hopefully things will come together quickly, but we also want to do things the right way, and find the right home for it…I would like it [to go Netflix]," Jamie Lynn told Maria Menounos. "That's the business side. Do I call Netflix?… I want it to happen. I've had conversations with people at Nickelodeon. I think it's just about, hey Netflix, call your people! I'll have your people call me people!"
She also dished on Zoey and Chase's relationship.
"We were like the biggest tease in the whole entire world… If the show comes back, I do think that their love story has to be a bit of a broken one…I don't think it could be like, 'Oh, we got right out of PCA and had a wonderful love story!' That just wasn't Zoey and Chase," Jamie Lynn said. "It would have to be some break ups, and some makeups… but of course the Zoey fans want to see them together!…They love each other, but they can never make it last!"
In case you forgot, the Zoey 101 cast actually reunited twice last year. First time was without Jamie Lynn because she was working on her upcoming Netflix show Sweet Magnolias, and then again, but without Victoria Justice for a skit on All That!
Like Just Jared Jr. on FB