Sat, 16 May 2020 at 11:21 am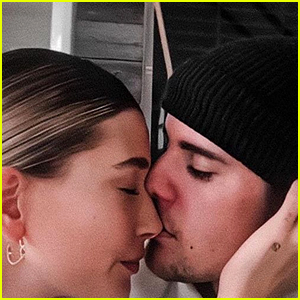 We hope that Hailey Bieber wakes up today with the biggest smile on her face when she read the note that her husband Justin wrote for her while she was sleeping last night!
The 26-year-old singer wrote the note on Friday night while Hailey, 23, was sleeping next to him.
"Dear Hailey, as I lay here, you asleep next to me, I think to myself how did I get so blessed. You're humility, joy and desire to grow blows me away! I am honored to be your husband. I promise to love you all the days of our lives. Good night Hailey I hope you read this in the morning and smile! You are my FOREVER 🥰," he wrote.
Justin's mom Pattie Mallette is definitely proud of the man her son has become. She commented, "This makes my mama heart so happy! 😭🙌 So grateful to God. May He bless and keep your marriage strong and healthy forever, growing in love. ❤️"
On Friday, Justin and Hailey went live on Facebook and he revealed something that might surprise you.
Like Just Jared Jr. on FB