Tue, 19 May 2020 at 12:50 pm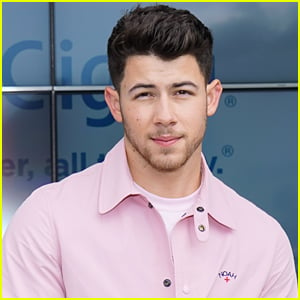 Nick Jonas has just joined a brand new action thriller movie called The Blacksmith.
Deadline reports that the 26-year-old actor and singer will star opposite Laurence Fishburne in the flick.
Nick is set to play Wes Loomis, a 'Blacksmith' – the intelligence community's go-to weapons expert. When his clandestine lab is destroyed and his colleagues murdered, he must go on the run with only his unique set of technological skills and the help of a brilliant, young CIA analyst Noelle Hazlitt to keep him alive.
They seek out Mather (Fishburne), a retired blacksmith and Wes' mentor, to help guide them.
AGC Studios's Stuart Ford, who will be producing, says of the movie, "The Blacksmith provides a fresh, highly contemporary new take on the espionage genre and it's exciting to pair an exhilarating young talent like Nick with seasoned heavyweights such as Pierre and Laurence."
"We'll soon be announcing an equally outstanding young female actor to play across from Nick and then we will have all the ingredients for a major new film franchise built around a very modern breed of action hero," he added.
Stay tuned for more details soon!
Like Just Jared Jr. on FB