Fri, 22 May 2020 at 2:18 pm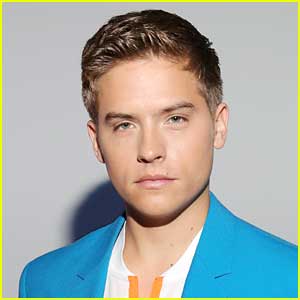 Dylan Sprouse is giving the first look at his new comic book series "Sun Eater"!
The 27-year-old actor announced he was working on a new comic drawn from his enthusiasm for his Scandinavian roots and all things Pagan just last month.
"I love fantasy-action and I wanted to create something that would appeal to newer fans of the genre while tackling an elevated story," Dylan said in a statement. "The characters I wrote are from actual tales and bardic songs, and the story is about the adult, dark, grotesque, and somber world of Sun Eater and its desperate, faulty protagonist. While I have been actively writing Sun Eater for years, the culmination of the content rings especially true for me now, at this stage of my life."
"Sun Eater" is a nine-issue saga that takes place in ninth century Norway, where a drug-addled warrior sacrifices his leg to the Gods. In return he is fused with a parasitic beast, giving him the power to rescue his son from his sworn enemies—history's first Norwegian king and his five personal guards.
The result is a grim and bloody adventure—a dark metaphor for drug addiction, selfishness, and the children it affects.
The comic series was co-written with Joe Harris, with illustrations by Diego Yapur, and cover art by Brian Steelfreeze.
To pre-order "Sun Eater", head to HeavyMetal.com!
Watch Dylan talk about the comic below…
Like Just Jared Jr. on FB