Fri, 22 May 2020 at 3:47 pm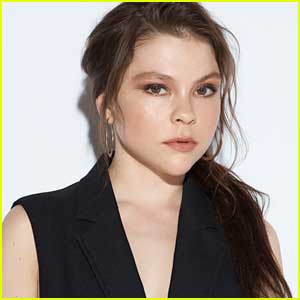 Hannah Zeile just dropped her brand new song "Sugar and Spice"!
The 22-year-old singer and This Is Us actress shared on Instagram that she "had a lot of fun making this one!"
This is Hannah's third song release. She released her debut single "Ode To My Anxiety" in April 2020, and she was featured on the This Is Us season two soundtrack with the song "Where I Belong".
To celebrate her new single, Just Jared Jr got to know the rising star with 10 Fun Facts!
We learned where Hannah used to work (a very popular restaurant), where she records all of her music, and the one food that she absolutely despises.
Click inside to see Hannah's 10 Fun Facts…
I used to be a cashier at Chipotle.
My mom is an Olympic Gold Medalist. She was on the 1984 USA gymnastics team, and she is the first and only American woman to win gold on the uneven bars! (Had to brag about my mom real quick because she is my favorite person)
I drink an iced latte every morning, religiously.
I record all my original music at home, rather than going to a studio. I have a little home set up with everything I need.
I have a French Bulldog named Stanley (nickname Fat Boy) and we are obsessed with each other. I wish he could talk because I feel like we would have a lot to chat about.
I don't use this word lightly, but I HATE olives. I am truly baffled that some people enjoy eating them, it is a concept I cannot grasp.
I'm very interested in true crime, so I'm always listening to podcasts or watching videos and documentaries about different cases.
I'm obsessed with hosting. I love spending time planning an event, watching it come to fruition, and seeing everyone have a good time. If I wasn't in the industry, I would probably be an event planner.
I have three brothers, one older and two younger, and I absolutely love being the only girl.
I love anything creative. When all my focus is on creating, I can temporarily drown out all the other noise in my brain.
Like Just Jared Jr. on FB