Mon, 25 May 2020 at 4:53 pm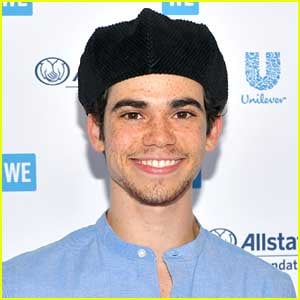 The Cameron Boyce Foundation has revealed how they are honoring Cameron Boyce on what would have been his 21st birthday!
The late actor's family and close friends are looking to raise $50k to help end gun violence and cure epilepsy through the foundation.
"This Thursday would have been Cam's 21st birthday🎉. In his honor, we're hoping to raise $50k to end gun violence and cure epilepsy. Link in bio! Whatever you can do to support, we know Cameron will appreciate🙏. Once you donate, tag us! We want to see all of the love and support for such a special day. Be on the lookout for an exciting birthday surprise coming up this Thursday as well. We are so grateful for all the support and look forward to reaching our goal with you! ❤️," the foundation wrote on Instagram.
Over $10k has already been raised so far in just the first day. Head over to TheCameronBoyceFoundation.org to make a donation if you can!
Karan Brar and Sophie Reynolds recently shared a video update/tease regarding what's to come for Cameron's birthday celebrations. Check it out below!
Like Just Jared Jr. on FB