Tue, 26 May 2020 at 6:39 pm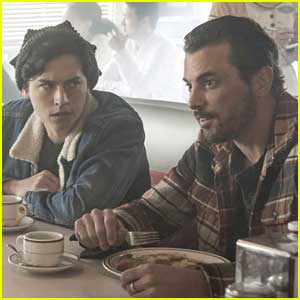 Cole Sprouse is speaking out about his Riverdale co-star Skeet Ulrich leaving the show.
Earlier this year, it was announced that Skeet would be exiting the show after the just ended season four.
In a recent interview, Cole opened up about his feelings on his co-star saying goodbye.
"I think it's easy, as an actor, especially on a long-term project to start feeling like, creatively, you're repeating the same motifs or, or whatever it is," he told Variety. "But in truth, Jughead was a much more prominent character than FP was on the show. So, I don't think I'm really qualified to talk on that because to compare and contrast our two positions is sort of fruitless."
"Skeet's truly a second father to me, so I'm, like, ride or die for that guy," Cole added. "So, anything that makes that guy happy is something that makes me happy."
In case you missed it, see how fans reacted when Skeet revealed the real reason as to why he left the show.
Find out how the Riverdale season five will go with season four ending after Coronavirus shut down production.
Like Just Jared Jr. on FB