Tue, 26 May 2020 at 3:59 pm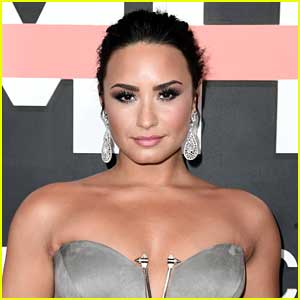 Demi Lovato is dishing on loving herself and her body while in quarantine.
The 27-year-old entertainer recently chatted with her friend Alok Vaid-Menon and opened up about doing the opposite of what haters want.
"I could have used this quarantine to do what a lot of haters online want me to do, which is… For me, it's people commenting on my weight, or whatever. I could've gone into this quarantine and lost a bunch of weight. I've done it before, I know how. I know exactly how. I know the healthy ways, I know the unhealthy ways," Demi shared.
"I know how to do that, but it was more important for me to sit through this quarantine at a weight that I'm uncomfortable at, make peace with my body, to accept where those emotions come from, why I'm feeling that way, and to do all of that, it really made me look at myself and I'm so glad," she continued.
"Taking the easy way out would be conforming to society and doing what people want you to do, which is suppress yourself, quiet your uniqueness. That's the easy way, and that's never where change comes from," Demi added.
In case you missed it, Demi recently honored her friend Miley Cyrus with an award for her quarantine Instagram show Bright Minded.
Like Just Jared Jr. on FB