Tue, 26 May 2020 at 3:26 pm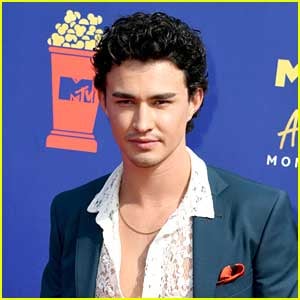 Gavin Leatherwood is opening up about his character on The Chilling Adventures of Sabrina!
The 25-year-old actor dished on what he likes and dislikes about Nicholas, and his friendship with his castmates.
"I like how dynamic he is, I like the fact that he changes a lot over the course of the show. I love his deep loyalty for Sabrina (though he can get confused at times)," Gavin told Euphoriazine about his favorite parts of his character.
"I don't know if I can say what I like about him the least… An Actor's job is to understand why the character does everything they do, and I am admittedly a little superstitious to speak ill of him," he added about his dislikes.
On how his friendship with Kiernan Shipka translates to on screen, Gavin shared, "I think it just makes the job a lot easier. Chemistry off screen typically translates well to chemistry on screen. I got very lucky to be in the position opposite Kiernan."
"I think by showing up and being ready to work and having fun is a key part of keeping the spirits high on set," he continued. "Crew members are there before and after we're on set, so whatever sort of energy we can bring to the day that helps things move along and by genuinely enjoying the process makes going to work a lot of fun."
Like Just Jared Jr. on FB