Tue, 26 May 2020 at 2:20 pm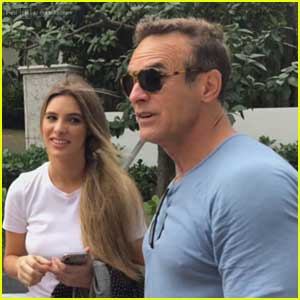 Lele Pons and her father Luis are opening up about their relationship.
In the second episode of her show The Secret Life of Lele Pons, the 23-year-old YouTuber shared how finding out about her dad's sexuality affected her OCD.
"I found out my dad was gay when I was little. It was hard for me at first… It was hard because I was repeating him saying he was gay until it sounded right in my head," Lele said. "I was kind of proud that my dad was gay, you know? And I liked that he wasn't… it was just like, it was different. And he's my best friend."
"So what happened was that I openly said he was gay, in my Catholic school," Lele went on. "Impulsivity is a huge part of OCD. When I found out that my dad was gay, I said it during a presentation in my class, and everybody was like, 'This has nothing to do with what's going on.'"
"I think we have the best relationship anybody can possibly have. We're very close," her dad said. "We love each other."
Lele also revealed that how she really found out he was gay is she accidentally walked in on him with another man when she was younger.
Like Just Jared Jr. on FB