Fri, 29 May 2020 at 3:10 pm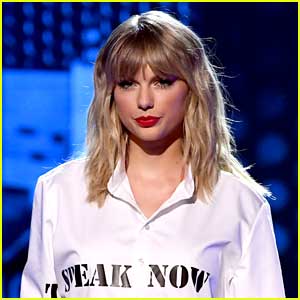 Taylor Swift is calling out the President's recent remarks threatening violence.
The 30-year-old musician took to her Twitter account to slam President Trump and his own tweets about the protests and riots in Minneapolis.
"I can't stand back & watch this happen to a great American City, Minneapolis. A total lack of leadership. Either the very weak Radical Left Mayor, Jacob Frey, get his act together and bring the City under control, or I will send in the National Guard & get the job done right," Trump shared on Twitter. "These THUGS are dishonoring the memory of George Floyd, and I won't let that happen. Just spoke to Governor Tim Walz and told him that the Military is with him all the way. Any difficulty and we will assume control but, when the looting starts, the shooting starts. Thank you!"
"After stoking the fires of white supremacy and racism your entire presidency, you have the nerve to feign moral superiority before threatening violence? 'When the looting starts the shooting starts'??? We will vote you out in November. @realdonaldtrump," Taylor wrote in response.
Many celebs replied to her tweet, showing their support for her statement, with some thanking her for speaking out.
"Thank you for using your voice for good," actress Alyssa Milano said.
"Just another reason why I love her! 💕 @taylorswift Dassss my girrrrrl!!!" Taylor's BFF Todrick Hall wrote on Instagram, with a screenshot of her tweet.
See more celeb responses inside…
Like Just Jared Jr. on FB