Sat, 30 May 2020 at 1:54 pm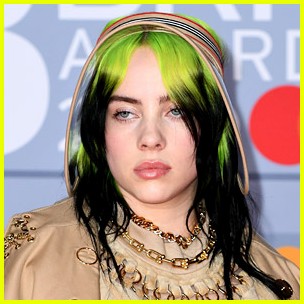 Billie Eilish is done with hearing anyone saying the phrase "All Lives Matter" and she is slamming that movement in a new essay that she wrote following the murder of George Floyd.
Floyd was an unarmed black man who was killed after a police officer kneeled on his neck for nearly nine minutes during an arrest.
"I've been trying to take this week to figure out a way to address this delicately. I have an enourmous [sic] platform and I try really hard to be respectful and take time to think through what I say and how I say it… But holy f–king shit I'm gonna just start talking," Billie began the essay on Instagram.
She continued, "If I hear one more person say 'aLL liVeS maTtEr' one more f–king time I'm gonna lose my f–king mind. Will you shut the f–k uuuuuuuuuuuuuuuuuuup???? No one is saying your life doesn't matter. No one is saying your life is not hard."
Near the end of the letter, she pointed out the purpose of the Black Lives Matter movement.
"The slogan #BlackLivesMatter does not mean other lives don't. It's calling attention to the fact that society clearly thinks black lives don't fucking matter!!!!! And they fucking do!!!!!" she said.
Make sure to also read what Billie said in response to Trump's tweets about the protests.
To read the full essay that Billie wrote, see the screencaps on
Like Just Jared Jr. on FB