Sun, 31 May 2020 at 12:11 pm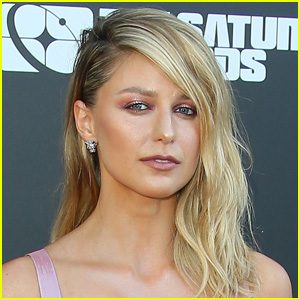 Melissa Benoist is getting candid about the Black Lives Matter protests, as well as her white privilege.
The 31-year-old Supergirl star, who is pregnant with her first child with Chris Wood, spoke out on her Instagram on Saturday (May 30).
PHOTOS: Check out the latest pics of Melissa Benoist
"I have struggled with the words to use, I thought words didn't belong in this fight, that I didn't have the right to talk about the issue of privilege of being white, because I didn't have lived experience of being a person of color in the United States. I've felt helpless in not knowing how to take action. I was afraid of messing up, of saying the wrong thing. No more. I made a promise to a friend of mine this week that I would not be silent anymore, that I would stand in solidarity with my voice and my actions, not just my heart. That's not just a promise to him. This burden is too much for black people to bear alone anymore. I am beyond ashamed that they have had to for so long," she wrote.
"I'm about to bring a child into this world, and this isn't the world I want him to know. I want to be a part of a generation that actually ensures change, so that my son's generation does not have to endure this kind of heartbreak, so that his generation will know the truths of white privilege and how to combat it. His parents will educate him as best we can while we simultaneously educate ourselves."
Last year, Melissa bravely opened up about this experience.
Read Melissa Benoist's full message…
Like Just Jared Jr. on FB