Mon, 01 June 2020 at 3:12 pm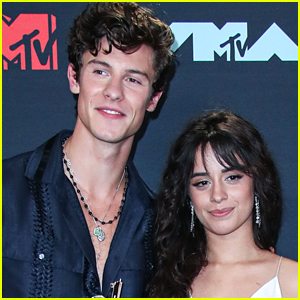 Camila Cabello and Shawn Mendes didn't just sit back this weekend following George Floyd's tragic murder last week.
Instead, the musical couple took to the streets in Miami to walk with their neighbors in a peaceful protest in support of Black Lives Matter and to speak out about racial injustice.
The duo were seen walking in the middle of the streets, carrying handmade signs, all while wearing masks to prevent the spread of coronavirus.
"Wouldn't be a Miami event without a few celebrities. Here's Camila Cabello and Shawn Mendes in the crowd," Bianca Padró Ocasio, a Miami Herald reporter, shared on social media.
If you missed it, both Camila and Shawn opened up with posts about the injustice over the weekend.
"I've been trying to find the right words to say after I saw the video where George Floyd's life is being taken from him with impunity… I am so sorry to George Floyd's family and Ahmaud Arbery's family, And Breonna Taylor's family and to the countless other black families that have their children and parents being taken away from them," she wrote on Instagram.
Camila continued, "I urge you to please call, please sign the petitions, and let's stand together for justice. We need a change, we can't afford to be silent, and we can't afford a society that's indifferent to others pain. #BlackLivesMatter #WeCantBreathe."
You can read Shawn's post now!
Like Just Jared Jr. on FB