Tue, 02 June 2020 at 2:00 pm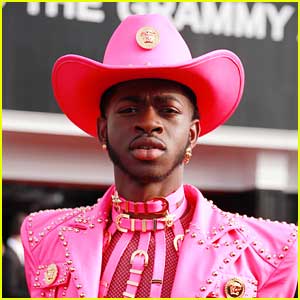 Lil Nas X is speaking out on "Black Out Tuesday".
The 21-year-old rapper shared late Monday night (June 1) that he didn't think that it was the best idea during this time.
"i know y'all mean well but… bro saying stop posting for a day is the worst idea ever," he started out on Twitter. "i just really think this is the time to push as hard as ever. i don't think the movement has ever been this powerful. we don't need to slow it down by posting nothing. we need to spread info and be as loud as ever."
"not tryna be announcing but what if we posted donation and petitions links on instagram all at the same time instead of pitch black images," he said.
Lil Nas X retweeted Dillon Francis, who said, "Yeah and now the hashtag is blank on Instagram because of everyone hashtagging black squares," and added, "this is not helping us. bro who the hell thought of this?? ppl need to see what's going on"
The objective of "Black Out Tuesday" is to put a pause on promoting yourself, your work, your art, etc, and amplify the voices, work and messages of the black community.
Like Just Jared Jr. on FB