Thu, 04 June 2020 at 6:42 pm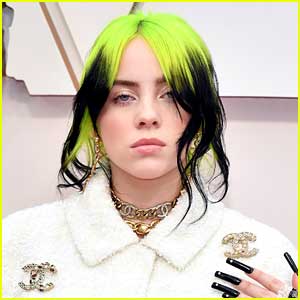 Billie Eilish is opening up about having fame and noteriety.
The 18-year-old recently opened up about being clickbait and how it affects what she does online.
"Look, I am clickbait at the moment. Anything with my name on it or anything I say or do can and will be used against me. I don't watch people's [Instagram] Stories, I quit Twitter a couple of years ago, I look at the occasional meme and I feel bad that I don't post more, as the fans want it, but I have nothing to post. Honestly. Zip," Billie told GQ Magazine UK.
"The thing I realised recently is this: when you get to a certain level of fame or notoriety, it doesn't matter what you say or do, you are a certain level of known. You will be super hated. And super loved," she added. "There are a million people who don't like Beyonce – and I don't know how the hell you can't love Beyonce. Same with Rihanna. Same with Trump – people actually like that fool! How can you like this man? But everyone is hated and everyone is loved."
Like Just Jared Jr. on FB