Fri, 05 June 2020 at 4:52 pm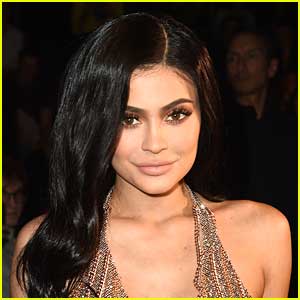 Kylie Jenner has been named the highest paid celebrity of 2020!
The 22-year-old was deemed the title from Forbes, a week after they released an article claiming her and her family created a web of lies.
In case you missed it, the site denounced that she was a billionaire and said that her and her team forged documents and numbers to get her that status. Kylie and her lawyer both spoke out slamming the publication for their article.
Forbes reports that Kylie has made $590 million this year, giving her the top spot. Her brother-in-law Kanye West came in second place with $170 million.
Other celebs who made the list were Dwayne "The Rock" Johnson at #10 with $87.5 million, Ariana Grande at 17 with $72 million, the Jonas Brothers with $68.5 million, came in at number 20.
Taylor Swift made the list at #25 with $63.5 million while one of her BFFs Ed Sheeran came in just above her at 23 with $64 million.
Click inside to see the full Top 100 list…
(Note: All dollar amounts are in the millions.)
100. Mohamed Salah – $35.1
99. Angelina Jolie – $35.5
98. Serena Williams – $36
97. Sebastian Vettel – $36.3
95. KISS – $36.5
94. DJ Khaled – $36.5
91. Oprah, Damian Lillard, Canelo Alvarez, and Paul McCartney – $37
90. Naomi Osaka – $37.4
87. U2, Bon Jovi, and Lady Gaga – $38
86. Katy Perry – $38.5
85. Klay Thompson – $38.8
84. Kevin Hart – $39
82. Travis Scott and Heidi Klum – $39.5
80. Rafael Nadal and Jackie Chan – $40
78. Metallica and Julio Jones – $40.5
77. Phil Mickelson – $40.8
75. Adam Sandler and The Eagles – $41
74. Kyrie Irving – $41.9
73. Celine Dion – $42
71. Sofia Vergara and Sean Hannity – $43
70. Blake Shelton – $43.5
69. Will Smith – $44.5
68. Novak Djokovic – 44.6
67. Drew Brees – $44.8
64. Phil Collins, Tom Brady and Backstreet Boys – $45
62. Lin-Manuel Miranda and Luke Bryan – $45.5
60. Rihanna and David Copperfield – $46
59. Deontay Wilder – $46.5
57. Pink and Anthony Joshua – $47
56. Jennifer Lopez – $47.5
55. Giannis Antetokounmpo – $47.6
54. James Harden – $47.8
53. Conor McGregor – $48
52. Akshay Kumar – $48.5
49. Judy Sheindlin, Drake, and Jared Goff – $49
48. Kim Kardashian-West – $49.5
47. BTS – $50
45. Jerry Seinfeld and Simon Cowell – $51
44. Rory McIlroy – $52
43. Billie Eilish – $53
42. Jay-Z – $53.5
40. Lewis Hamilton and Vin Diesel – $54
39. Shawn Mendes – $54.5
37. Sean Combs and Ben Affleck – $55
35. Russell Westbrook and Marshmello – $56
34. Tyson Fury – $57
33. Mark Wahlberg – $58
32. Rolling Stones – $59
31. Carson Wentz – $59.1
28. Ryan Seacrest, JK Rowling, and Post Malone – $60
27. Kirk Cousins – $60.5
26. Tiger Woods – $62.3
25. Taylor Swift – $63.5
24. Kevin Durant – $63.9
23. Ed Sheeran – $64
22. Dr Phil McGraw – $65.5
21. The Chainsmokers - $68
20. Jonas Brothers – $68.5
19. Gordon Ramsey – $70
18. Ryan Reynolds – $71.5
17. Ariana Grande – $72
16. Stephen Curry – $74.4
15. James Patterson – $80
14. Elton John – $81
13. Bill Simmons – $82.5
12. Ellen DeGeneres – $84
11. Rush Limbaugh – $85
10. Dwayne Johnson – $87.5
9. Lebron James – $88.2
8. Howard Stern – $90
7. Neymar – $95.5
6. Tyler Perry – $97
5. Lionel Messi – $104
4. Cristiano Ronaldo – $105
3. Roger Federer – $106.3
2. Kanye West – $170
1. Kylie Jenner – $590
Like Just Jared Jr. on FB