Fri, 05 June 2020 at 1:05 am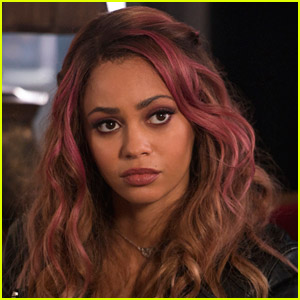 The creator of Riverdale, Roberto Aguirre-Sacasa, is speaking out in response to Vanessa Morgan after she publicly discussed the show's lack of representation.
In posts on social media, Vanessa vowed to not take any more roles that don't properly represent black people.
Roberto now vows to make change happen on Riverdale.
"We hear Vanessa. We love Vanessa. She's right. We're sorry and we make the same promise to you that we did to her. We will do better to honor her and the character she plays. As well as all of our actors and characters of color," Roberto wrote in a post on Instagram. "Change is happening and will continue to happen. Riverdale will get bigger, not smaller. Riverdale will be part of the movement, not outside it."
Roberto added, "All of the Riverdale writers made a donation to @BLMLA, but we know where the work must happen for us. In the writers' room."
Vanessa joined Riverdale in season two and she became a main star in season three.
Like Just Jared Jr. on FB