Sat, 06 June 2020 at 8:08 pm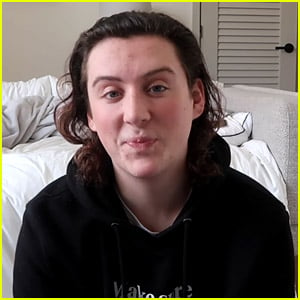 We're so proud of Trevi Moran today – she has come out publicly as a transgender woman and she will be sharing her transition with her YouTube followers.
The 21-year-old singer and YouTube star shared a video on Saturday (June 6) to share her story.
"Hi. My name is Trevi Moran. I am a transgender female. It's a good start. I can't believe I just said that out loud," she said in the clip.
Trevi previously came out as gay in 2015 and then revealed that she was questioning her gender identity back in 2017.
In the video she said, "I hit a rock in my journey in 2017 when I thought I wasn't transgender because I thought that people were pushing me to be transgender. No, I just had a lot of demons back then. A lot of eating disorder stuff, self-confidence issues. It wasn't the time for me to come out back then."
Fans will be able to follow Trevi's transition in a new docuseries on her YouTube channel.
While talking about the transition, she said, "I am two months in on hormones. My brain is just everywhere. I am so hormonal, I mean my ass is getting fat as f—. And I'm growing breasts, and it hurts. I'm going through a lot right now, all because I just want to be me."
Watch the video below.
Like Just Jared Jr. on FB