Mon, 08 June 2020 at 5:09 pm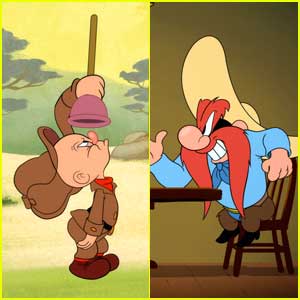 Two of the Looney Tunes characters will be a little different moving forward.
In the reboot of the classic cartoon series, Elmer Fudd and Yosemite Sam will not be using guns like they did in the original series.
Warner Bros made the conscious decision to ban guns for the new cartoons on HBO Max.
"We're not doing guns," executive producer and showrunner Peter Browngardt told The New York Times. "But we can do cartoony violence — TNT, the Acme stuff. All that was kind of grandfathered in."
Story Editor Johnny Ryan also opened up about how the show is still using violence through "this wave of anti-bullying".
"We're going through this wave of anti-bullying, everybody needs to be friends, everybody needs to get along," he told NYT. "Looney Tunes is pretty much the antithesis of that. It's two characters in conflict, sometimes getting pretty violent."
Like Just Jared Jr. on FB