Wed, 10 June 2020 at 4:27 pm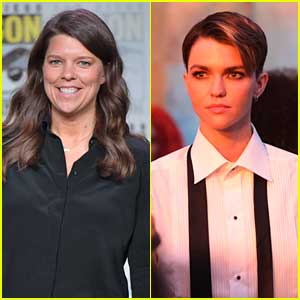 Caroline Dries is speaking out about some rumors going around on how Kate Kane will be written off of Batwoman.
The showrunner of the series squashed the talk that the character would be killed off.
"As a lesbian who's been working as a writer for the past 15 years, I'm well aware of the 'Bury Your Gays' trope, and I have no interest in participating in it," she said in a statement to TV Guide. "My comments about recasting Batwoman have launched a storm of rumors and misinformation, and I wanted to clarify something."
"Like you, I love Kate Kane – she's the reason I wanted to do the show. We'll never erase her. In fact, her disappearance will be one of the mysteries of Season 2. I don't want to give away any of our surprises, but to all our devoted fans, please know that LGBTQ+ justice is at the very core of what Batwoman is and we have no intention of abandoning that," Caroline continued.
In case you missed it, see what else Caroline shared about recasting Kate Kane in Batwoman.
Like Just Jared Jr. on FB