Fri, 12 June 2020 at 2:14 pm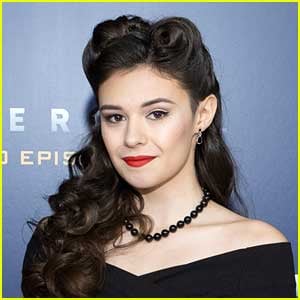 Nicole Maines is speaking out about JK Rowling's recent transphobic remarks.
The 22-year-old Supergirl actress and transgender activist opened up about why she remains a fan of Harry Potter, despite the author's comments.
"What makes all of this so heartbreaking and disappointing is that I was — and still am — a 'Harry Potter' fan. I'm a Slytherin through and through. It's heartbreaking to so many LGBTQ fans of the series. These books have helped so many come out and come to terms with their identities. How many young, queer kids fantasize about coming out of the closet and then learning magic? That's the best case scenario," Nicole wrote in a guest column for Variety.
"Rowling's comments speak against the very message of her books — about being stronger together, about inclusion, about self-discovery, bravery and triumph over adversity. It's contradictory to the world that she created," she continued. "But I'm still a fan, and I'll tell you why: because these books and their messages still exist, and whatever views Rowling personally has can't take that away from us. Nobody can take that away from us, and that world really belongs to the fans now. Nobody can change if these helped you come out. That belongs to you."
"I think it's really important to recognize and talk about that, in a time where we are witnessing a historic change in the fight to end oppression against Black lives, she would choose now to attack trans identities and use her massive platform to take away from that discussion. The trans movement and the Black Lives Matter movement share a similar fight in our battles to be safe in our bodies and in our skin, when other people have determined that we are somehow worthy of being treated as less than," Nicole added.
"It is exhausting to constantly have to try to explain to people, in simpler and simpler terms, that we are just as deserving of human rights, that we're just as deserving of feeling as safe as they are. And that is what we should be talking about. J.K. Girl. Read the room."
Like Just Jared Jr. on FB