Mon, 15 June 2020 at 1:28 pm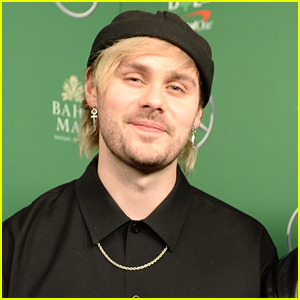 Michael Clifford is issuing an apology after past offensive tweets resurface.
Over the weekend, the 5 Seconds of Summer guitarist's past was dug up online and he reacted to the tweets, which used sexist, anti-gay, and offensive language.
"hi. I am so f–king sorry for all the dumb sh– I did when I was younger. I am a different person now with a much better understanding of the world. some people have access to a digital megaphone a bit earlier than they should, unfortunately, I was one of them," he wrote in his first tweet.
"I am so sorry for hurting anyone. it was never my intention. I was so naive and I am embarrassed and I am beyond sorry. I will continue to be better and I will continue to change. I never want to hurt anyone again," Michael added.
Michael also addressed claims that he has sexually harrassed people in crowds at concerts.
"holy sh–. i am heartbroken to read these things that are being said – they are just BEYOND untrue. i was never allowed in the crowd i only ever watched at front of house – and i would've never EVER done that. i wouldf NEVER do anything like that. i'm so f–king upset," he tweeted. "i really just dont know what i can even say. people are asking me to explain but how can i explain something that i was never involved with in the first place? i truly want to give you what you're asking from me but what more can i say?"
"this is what life was like in 2013 – please understand it wouldve been logistically impossible for me to get through a crowd at a show i just played at! im not trying to be defensive i promise this is just so completely false," he added, along with a link to a video of the band getting mobbed by fans.
Like Just Jared Jr. on FB