Wed, 17 June 2020 at 6:57 pm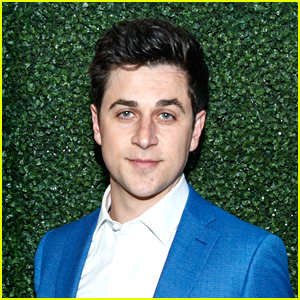 David Henrie is opening up about his big baby announcement earlier this week.
The 30-year-old actor revealed that his wife Maria had suffered another miscarriage back in December.
"While the joy in this photo was real, it was an especially meaningful moment to my wife and I cause we suffered another miscarriage last Christmas (that makes 4 for us now) so we are thankful that we are now out of the stage where miscarriage is likely…and I know this story is a bit of a downer, but I wanted to share it cause I know there are families out there who have experienced similar struggles and pain," he wrote on Instagram.
"My wife and I know what it feels like to find out you're pregnant and instantly be hit with fear thinking you're cursed to another miscarriage…we feel you. But don't give up! Don't lose hope! Depend on one another! Keep searching and trying to figure out why! My wife and I never gave up and we discovered a severe progesterone deficiency which seems to have been our culprit. The answers are out there :) #joy #itsaboy #grateful," David added.
In case you missed it, David announced the big news with a gender reveal video, where they found out they were having a baby boy!
Like Just Jared Jr. on FB