Mon, 22 June 2020 at 2:24 pm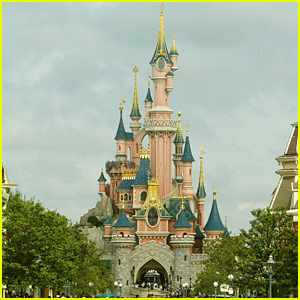 Disneyland Paris is the latest Disney theme park to begin reopening!
The park in Paris, France, plans to begin it's phased reopening on Wednesday, July 15th, two days before Disneyland in California.
"We're pleased to announce that Disneyland Paris will begin a phased reopening of the resort starting with the Disneyland Park, Walt Disney Studios Park, Disney's Newport Bay Club hotel and Disney Village as of 15 July 2020. Enhanced health and safety measures will be implemented for both cast members and guests upon the reopening," the French park shared on Instagram.
"Now, as our community begins to recover, I'm thrilled to share that our iconic Sleeping Beauty Castle will once again welcome guests to its towering spires and sprawling vistas when the resort begins its phased reopening on July 15," Natacha Rafalski, President, Disneyland Paris, wrote in a letter. "Since its temporary closure in March of this year, guests of all ages have been eagerly awaiting the reopening of our premiere European destination. Come July 15, Disneyland Paris will begin a phased reopening with visitors able to return to Disneyland Park, Walt Disney Studios Park, Disney's Newport Bay Club hotel, and Disney Village. We look forward to the return of our cast members and reopening our gates so that our guests may once again enjoy our resort."
"As we approach this day, we continue to prioritize the health and safety of our cast members and guests. In line with French government and health authorities' recommendations, the phased reopening of Disneyland Paris will present a deliberate approach with enhanced health and safety measures tailored to our specific environment," she continued. "This will include limits on attendance and require advanced ticketing and reservations to accommodate controlled guest density that aligns with government guidance on physical distancing."
"Over the next few weeks, our teams will be taking steps to prepare Disneyland Paris for a successful reopening, from visible changes to accommodate physical distancing, to new training for all of our cast members. We know that reopening is just the beginning, and we will continually adjust our plans as appropriate in this evolving situation with input from safety and health authorities," Natacha said.
The Disneyland Paris news comes just days after Hong Kong Disneyland reopened it's gates. As the Disney parks in the US begin to start their phased openings, the only Disney theme park left to reopen is Tokyo Disneyland!
Like Just Jared Jr. on FB