Tue, 23 June 2020 at 3:38 pm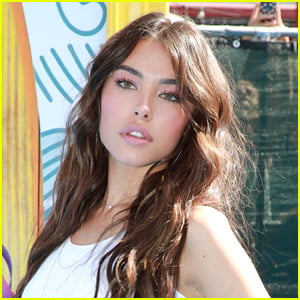 Madison Beer is speaking out about anti-bullying.
The 21-year-old singer tweeted out about cancel culture and "mass bullying", asking people to just put an end to it.
"bandwagon hate and mass bullying is something i'm not okay with. sorry. bullying has been an issue that has led to suicide and depression for so many for years and years and still people do not care to change. focus on your own lives and stop being so hateful towards strangers," Madison wrote on Twitter.
"i was there for a consultation to get a mole removed. (which i shouldn't even need to clarify cuz it's my business) i wasn't 'hiding.' i was waiting for my car & walked out normally. but these pics go ignored. i've gotten death threats bc of this situation. see the issue?" she shared in response to someone's reply to her.
"anyyyywaayyys. i'm gonna continue to focus on my music, my fans and the people who know and support me. that's it. i jus hope one day we can end bullying together because it's fucked up. thx! bye 🤍," Madison concluded.
Madison has been very outspoken against bullying, and even took some time away from TikTok earlier this year due to horrible behavior and mean comments from commenters on the app.
bandwagon hate and mass bullying is something i'm not okay with. sorry. bullying has been an issue that has led to suicide and depression for so many for years and years and still people do not care to change. focus on your own lives and stop being so hateful towards strangers.

— madison beer (@madisonbeer) June 23, 2020
i was there for a consultation to get a mole removed. (which i shouldn't even need to clarify cuz it's my business) i wasn't "hiding." i was waiting for my car & walked out normally. but these pics go ignored. i've gotten death threats bc of this situation. see the issue? https://t.co/QcHRajK45K pic.twitter.com/xt0hPsyz7S

— madison beer (@madisonbeer) June 23, 2020
anyyyywaayyys. i'm gonna continue to focus on my music, my fans and the people who know and support me. that's it. i jus hope one day we can end bullying together because it's fucked up. thx! bye 🤍

— madison beer (@madisonbeer) June 23, 2020
Like Just Jared Jr. on FB