Wed, 24 June 2020 at 6:37 pm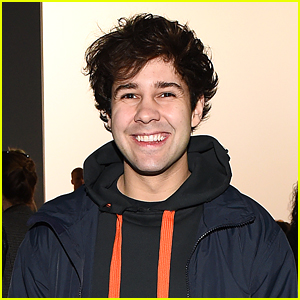 David Dobrik is telling fans to stay away from his home.
The 23-year-old YouTuber took to his Instagram story, saying it's "scary".
"Guys. I appreciate you guys so much. I promise!! but plx plx do not come to my house," he wrote. "Its not fun. Its just awkward. If i see you out and about come say hello!! I love that."
"But coming to my house is a little scary. Especially cuz everyone is a stranger," David continued. "And mama Dobrik always says 'stranger danger' ❤️❤️❤️"
This isn't the first time that he has had to tell fans to stop coming to his house. Back in December 2019, he shared videos on Instagram story showing people at his house and telling people not to show up.
"This is crazy that I'm still making these stories, I literally feel like a broken record — I sound like my parents," David said, via J-14. "But stop coming here, please. I don't wanna have to move, but this is terrifying."
He's also mentioned that he's looked into moving so people don't know where he lives.
Like Just Jared Jr. on FB