Thu, 25 June 2020 at 7:23 pm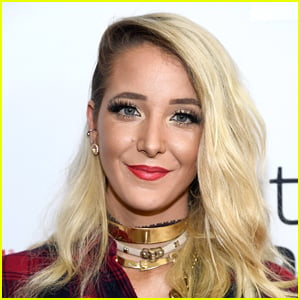 Jenna Marbles is saying goodbye to Youtube, for the unforeseeable future.
The content creator has been making videos on the platform for the past 10 years.
Jenna uploaded a new video on Thursday (June 25) explaining why she was stepping away, and apologizing for past offensive videos.
"I think I'm just going to move on from this channel for now. I don't know if that's forever, I don't know how long it's gonna be. I just want to make sure that the things that I put into the world are not hurting anyone. I'm just gonna stop for now, or forever, I don't know," Jenna said. "I'll probably take this video down because it's embarrassing and just let whatever, just live and just be. That's it. I want to say thank you for your support for those of you that care about me and have been watching me for a long time. I appreciate it. I want to hold myself accountable and it's painful to do it. I'm ashamed of things I've done and said in my past. I hope this felt like something that you needed to hear from me."
"I'm not sure that I want to continue doing stuff on this channel, and I don't want to put anything out in the world that's going to hurt anybody," she continued. "I need to be done with this channel for now, or forever, I don't know."
After Jenna posted her video, many fans and fellow YouTubers took to Twitter to share positive messages of support and sadness.
"I really strongly believe that we should be judged not by how we acted when we were ignorant, but how we responded when we were informed. By that measure, Jenna Marbles is head and shoulders beyond a great many YouTubers," Hank Green posted.
"Jenna marbles leaving youtube feels like you're going through a breakup and you're devastated but you love them so much so you're happy for them that they're choosing their own happiness but ur still gonna cry everytime you think about your old times together because u love them," Morgan Adams wrote.
Click inside to see more reactions about Jenna Marbles leaving YouTube…
Like Just Jared Jr. on FB