Thu, 25 June 2020 at 5:40 pm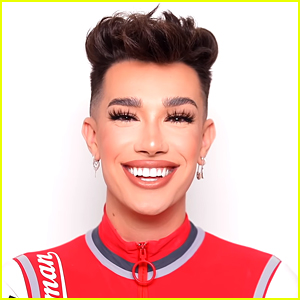 James Charles is opening up about season one of his YouTube makeup competition series Instant Influencer!
In a recent video, the 21-year-old beauty YouTuber shared that the first season wasn't as good as he hoped it would be.
"The show was amazing, we're so proud of it, it was so entertaining. It obviously was such a positive thing for the community, for the artists involved and for us. Favorite thing that I've ever done in my entire life," James said. "But in comparison to what we wanted to do for season one, the show was awful… the show wasn't awful…"
"Basically, we had so many hopes and dreams for what we wanted the show to be for season one, but because it was a season one, we weren't able to make a lot of those things happen," he continued. "If you guys thought the show was good, it would have been 18 billion times better, had we been able to actually make those things happen."
"But, those things are now happening for season two…" James teased. "We just weren't able to make it happen because of season one, budgets, there's a lot of things involved to making a show."
The day after uploading his video, it was officially announced that Instant Influencer would be getting a second season.
"Soooo @YouTube made the announcement this morning but I thought I'd make it official too…#InstantInfluencer got picked up for SEASON TWO!! If y'all thought season ONE was good… just wait," James wrote on Twitter.
In case you missed it, find out who won the first season of Instant Influencer!
Like Just Jared Jr. on FB