Fri, 26 June 2020 at 6:40 pm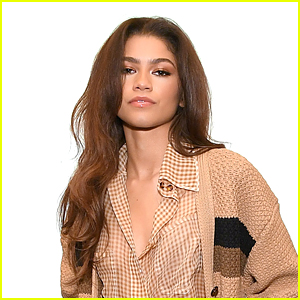 Zendaya is opening up about not only being a young Black actress, but a light skinned Black actress in Hollywood.
The 23-year-old Euphoria star recently took part in a roundtable discussion with Variety, and other actresses, including Reese Witherspoon, Janelle Monae, and Jennifer Aniston.
During the discussion, Zendaya was asked if she still stands by when she said to her reps, "Even if the part calls for a white girl, put me up for it, get me in the room."
"Absolutely. I also think it's important being a light-skinned woman to recognize my privilege in that sense as well and make sure that I'm not taking up space where I don't need to," Zendaya said.
"I think that's been a choice for myself. Our creator [Sam Levinson] wrote Rue based off his own experiences with addiction and he is a white man, so Rue could have been that. Rue had no description," she continued. "So, I'm very grateful and hopefully I'll be in a space like these ladies where I can create things and make space for women who look like me and women who don't look like me. That's the ultimate goal, to make room, [because] for a lot of Black creatives, it's not a lack of talent but a lack of opportunity."
Zendaya also opened up about the pressure she faces.
"I think, like a lot of artists, I'm my biggest critic, so some of it was internal — not wanting to make a mistake or worrying that maybe I didn't have the room to make a mistake and wanting to make the right next move. But I also wanted to prove myself," she said. "When Euphoria came along, I was very grateful because all those fears melted away and I felt like it was something that I had to be a part of. So, the fear became just, like, push yourself. If you go to work and you're scared, that's a good thing. You should be worried about whether you can do it."
"It's a constant thing. Being a young Disney actor, that's one level, being a young Black woman is one level, and then being very hard on myself is another level. It's also just a personal fear. I want to do a good job, and sometimes that can cause you to be fearful of things," Zendaya added.
Like Just Jared Jr. on FB