Wed, 01 July 2020 at 2:43 pm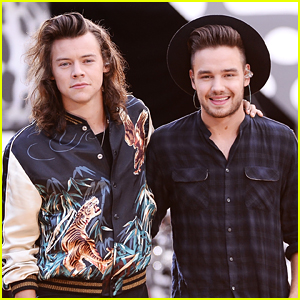 Liam Payne shared a new TikTok video on Wednesday (July 1) and it features one of his One Direction band mates!
In the video clip, the 26-year-old singer went on FaceTime and called "H" before Harry Styles appeared on the screen.
Liam sported a bushy beard for the video, and unfortunately, there was no sound from a smiling Harry and it got awkward quick.
"Someone's got the giggles, oh, that's nice," Liam says. "Alright, it's getting weird now… speak to ya later?"
Though the video doesn't appear to be an actual FaceTime call, it did bring some fans to be a little frustrated as they wait for the upcoming 10th anniversary of One Direction.
"Stop playing with my emotions like that," one fan tweeted at Liam in all caps.
"july just started and ur already attacking me it's going to be a long 23 days," another fan wrote.
If you didn't know, July 23rd marks the tenth anniversary of when One Direction was put together as a band on The X Factor, and Liam has previously hinted that the guys are planning something to commemorate the big day!
Like Just Jared Jr. on FB