Fri, 03 July 2020 at 1:52 pm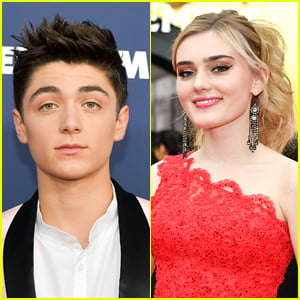 Asher Angel just dropped a new body of music – Mixtape!
The 17-year-old musician and actor shared the mini album, which features four personal messages and four songs, including a duet with Meg Donnelly.
"Hey everyone, it's Asher Angel. I've been thinking a lot lately, and I really wanted to do something fun 'cause I know lockdown has been extremely difficult," he says in the intro. "Luckily we have the gift of music and that really seems to help everything. I went back and was listening to a bunch of my old songs, and I don't know, I had a fun idea to maybe put out a mixtape of those songs and release it."
He later then talked about "Livin' It Up" with Meg!
"This last song I have for you guys is a really special song. It's called 'Livin' It Up.' I actually had the privilege of working with Meg Donnelly, oh my god, it's so amazing. This is super exciting," Asher said in the interlude before the song. "I think the meaning, or the intention behind the song is always live life to the max or the fullest, and be thankful for the people around you."
Like Just Jared Jr. on FB