Wed, 08 July 2020 at 1:33 pm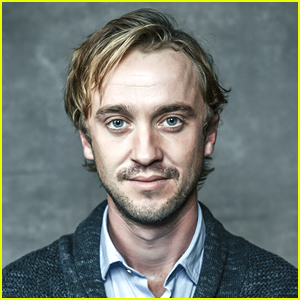 Tom Felton is the latest to read a chapter from "Harry Potter and the Philosopher's/Sorcerer's Stone"!
The 32-year-old actor, who of course starred as Draco Malfoy in the Harry Potter films, was joined by his on screen parents, Jason Isaacs and Helen McCrory, to read chapter 14, "Norbert the Norwegian Ridgeback."
"We have a Malfoy family reunion for Chapter Fourteen! @JasonsFolly, @TomFelton AND Helen McCrory read 'Norbert the Norwegian Ridgeback'. HarryPotterAtHome," the Wizarding World shared on Twitter.
"I'll confess that when I was first asked to play Lucius I hadn't read any of the books," Jason said about reading "Harry Potter". "I was confused why so many of my adult friends – not to mention everyone on the tube – were reading children's books. I cracked open the first one just to get a flavour and lost myself in a world that, luckily, I've never had to leave."
"Decades later my life is still enriched not just by the intoxicating magic of Jo's stories and the timelessly human fears and triumphs they bring to life, but by getting to meet and hear from the endless tides of people (and now their kids) whose lives were profoundly affected – sometimes literally saved – by the struggles, love and friendship of Harry, Ron, Hermione and, mostly, obviously, the inspiring and heart-warming heroism of the entire Malfoy family. Or maybe I'm biased…" he added.
Head over to WizardingWorld.com to watch the Malfoys read chapter 14 of "Harry Potter and the Philosopher's/Sorcerer's Stone"!
In case you missed it, find out who read the first chapter from the book!
Like Just Jared Jr. on FB