Tue, 14 July 2020 at 2:28 pm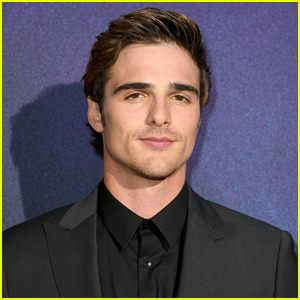 Jacob Elordi is ready to move on and play more adult roles!
The 23-year-old recently opened up about playing high schoolers and the overnight fame from The Kissing Booth.
"It was super intense for a little while," Jacob told GQ Australia. "Overnight you couldn't really go anywhere, but it's been two years now and it's died down considerably. So maybe the next one comes out and it'll be bad again for a little while, but I think it's all relative."
"Nothing against that but I've sort of done it and it would be really hard for me to find joy in that. I'm also getting older now, and I'm starting to look older, so to keep going back to high school is kind of taxing," Jacob added about the younger roles.
"After Euphoria, the coolest shift happened," he continued on moving to more adult roles. "It put me on the radar, that I could maybe act, and it allowed me to sit down with these guys whose work I admire – they knew my work and they had enjoyed it. So I could have these really adult, creative conversations with like-minded people."
In case you missed it, be sure to check out the trailer for The Kissing Booth 2, which will premiere later this month!!
Like Just Jared Jr. on FB