Wed, 15 July 2020 at 4:36 pm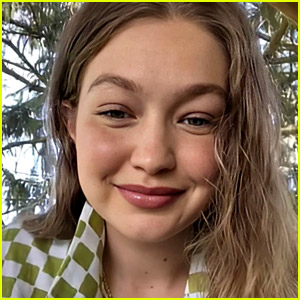 Gigi Hadid is opening up about her pregnancy and she even showed off her baby bump!
The 25-year-old model went live on Instagram to talk to fans about her Gigi Journal Part II and she talked about the chatter about her outfit from her last live stream.
"[With] pregnancy, all I want to wear is loose stuff. Everyone's like, 'Oh, you didn't look pregnant in your jumpsuit on your last live.' That's because, this way, this is how I'm normally going to look in this. The reason I said it was a different story is like…" Gigi said while unbuttoning her shirt.
Gigi then gave fans a peek of her baby bump and said, "There's my belly y'all. Like, it's there. From the front it's different."
Gigi says she has been documenting her pregnancy and she will be sharing content with fans when she feels ready.
"I love you all and I really appreciate your positive messages. I'm just taking my time with sharing my pregnancy and you guys will see it when you see it," Gigi said. "I'm trying to document it well because I've heard a lot of people say obviously make sure you don't miss it and I will be sharing stuff like that in the future. I'm not in a rush to do it and I feel right now I just want to experience it and I don't want to worry about waking up every day during my pregnancy and worry about having to look cute or post something."
Over the weekend, Gigi's dad shared a new family photo and used an emoji to hide her baby bump.
Like Just Jared Jr. on FB