Tue, 28 July 2020 at 7:00 pm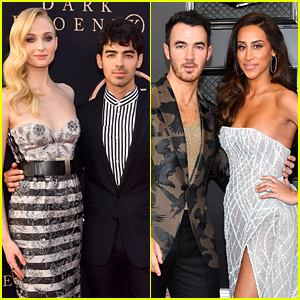 It's been a whole day since it was announced that Sophie Turner gave birth and we're still thinking about the Jonas family!
Joe Jonas is now the second Jonas brother to have a child, after the oldest brother Kevin and wife Danielle have had two.
If you notice, the brothers are going in order, starting with the oldest. LOL!
Did you realize that now that all three members of the Jonas Brothers band (sorry, Frankie!) are married, there are the three Jonas Sisters – Danielle, Sophie and Priyanka Chopra. Now, there are the three Jonas babies – Alena, Valentina and Willa! Jonas girls coming in threes??
You might also notice that all three of the Jonas kids' names all end with an "A"!
Lastly, the Jonas babies' birthdays are all almost the same time apart. Alena, who is 6, was born on February 2nd, while her younger sister Valentina was born on October 27th. Willa was born on July 22nd, making their birthdays all 4-5 months apart.
We can't wait for Nick Jonas and Priyanka to start a family!
Like Just Jared Jr. on FB