Mon, 03 August 2020 at 3:21 pm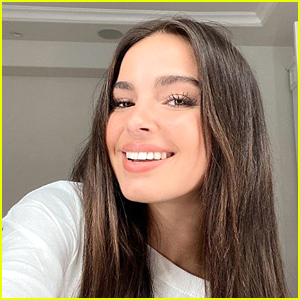 Addison Rae is dishing about living with your parents in a new episode of her podcast Mama Knows Best!
The 19-year-old and her mom Sheri talked about the pros and cons, and even talked about her middle school nickname.
"Dad always calls me the 'kissing bandit' because in middle school I liked to kiss boys," Addison said. "I would just literally peck everyone, it was the weirdest thing, I was just crazy. Maybe like three boys, I kissed in middle school, which I guess was pretty crazy because I was like, 13. It was all fun, you know? Like, 'Woo, I kissed a boy!'"
"I remember when you found out about my first kiss, you were so mad at me. You grounded me," she added to her mom.
"I don't remember that," Sheri said.
"I do. It was a traumatic moment for me. You were so mad at me. His name was Kyle," Addison added.
She also added that living with her parents helps in dating.
"By you guys saying, 'Hey, sorry, y'all can't go to your room, sorry you just can't,' that protected me from a lot of stuff that like could've happened or things I could've gotten myself into that I definitely would've regretted later on. Now that I look back on it, I'm so grateful that you guys were like that," Addison said.
"That's kind of a positive of living with you guys," she added. "You know if I do have someone that I like or am like interested in and I bring them over and I'm like either uncomfortable or don't want to get to a certain point with them I do know my parents are there to kind of be that barrier."
Check out the episode below!
Like Just Jared Jr. on FB