Mon, 03 August 2020 at 4:32 pm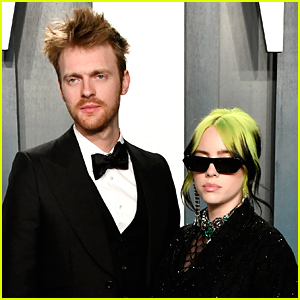 Finneas is opening up about his sister Billie Eilish's new song "my future"!
The track was released last week, and now the older brother is dishing on his thoughts about it.
Finneas joined Billie and their dad Patrick on me & dad radio, where they talked about the song, which they of course worked on together.
"Today's a special day because 'my future' has been released," Billie shares about the song. "I am so excited. We made this song towards the beginning of quarantine. It was raining a lot. I had little puppies around and I was feeling a lot of things and I've been very excited to put this one out and I'm ecstatic, I've gotta tell you."
"I really like this song," Finneas says. "I feel like this song is an evolution of you as a songwriter and a good representation of the more optimistic mindset that we have had I think… you oscillate during a period like this between like a pessimistic mindset and a optimistic mindset and I feel like this is the optimistic day."
"It's a real real thing that we should be talking about and thinking about — you know, the future's exciting man and growth is important," Billie said.
Patrick chimed in with his thoughts on the song, saying, "I know it's shocking but I like it… this is really incredibly special and beautiful production and wonderful singing and great song."
"I think it shows a lot of growth and I am happy with it," Billie added.
Like Just Jared Jr. on FB